'A Baby is Brewing' Tea Bags Favours for Baby Shower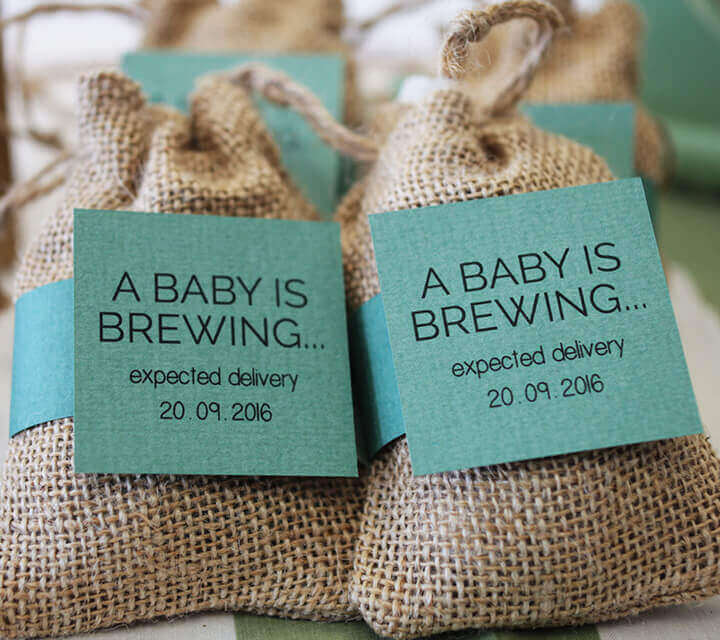 Celebrate the brewing baby in mum's tum with a cosy cuppa! Your tea-loving guests are going to love this one.
Head to your local supermarket or T2 to get your hands on a speciality tea blend. Alternatively, combine a variety of teas to appeal to different tastes.
Pack your tea bags in gorgeous, personalised mini gift bags, and attach an "A baby is brewing" label. Consider colour-coding your labels according to bub's gender.
Sharing the expected delivery date is an extra special touch!