Down the Rabbit-Hole Themes for Baby Showers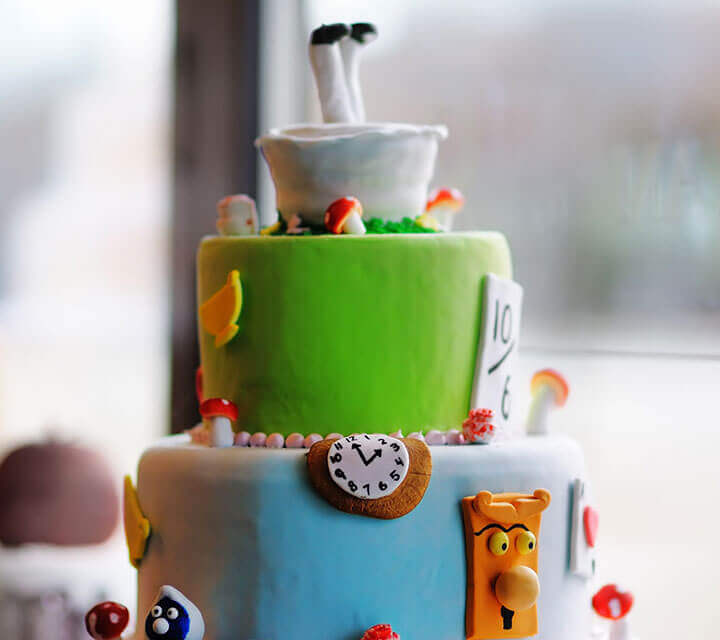 Recreate Wonderland with a trip down the rabbit hole!
This wonderfully whimsical theme can be as subtle or over-the-top as you like. Invitations can be anything from the Cheshire cat to the Mad Hatter's hat. You could even make use of quirky quotes like "We're all mad here" to introduce your theme.
The décor options are the best part about this theme! Crazy pink flamingos, white rabbits, clocks, playing cards, big colourful mushrooms, and tea sets are just a few fun ideas. Be sure to pick up colourful crepe streamers and balloons in all hues to hang around the party area.
Decorate your table with a tea set and all sorts of miss-matched cutlery and crockery, adding small tags that say "Drink Me" and "Eat Me to the beverages and treats.
Provide each guest with a hat or tea-cup as a party favour.
*For more inspiration on games, favours, food, decorations and invitations for this theme visit the rest of our baby shower hub.